Tuesday, November 22, 2011
Thursday, November 17, 2011
So I thought today we could use a change of pace. Another one of my "dorky" qualities is that I am a quilter, and knitter. I love the ability quilts have to teach someone patience, and comfort them through any situation. I also love making something unique as a creative outlet.
Did you know that there is a large green movement happening in quilting? There is. Textiles are some of the most polluting substances to manufacture, and as such, the cost of quilting cotton has been steadily increasing. Quilters are starting to take notice that something as beautiful as a quilt can be hurting the environment.
One of the ways quilters are "going green" are making quilts out of recycled clothing. One of my favorite examples is Bonnie Hunter (
http://www.quiltville.com/
). She makes some of the most beautiful quilts out of cast off fabrics and recycled clothing that I've ever seen!
Here is one tutorial on her website that actually refers to buying shirts from Goodwill!!!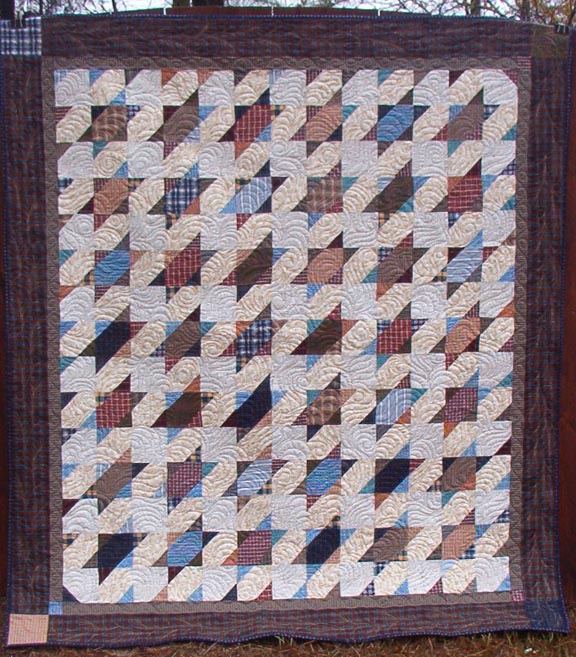 http://quiltville.com/smokeymtstars.shtml
This is a great way to not only save money on fabric materials, but to help the environment by helping to keep textile pollutants out of our environment!
Another thing you can make from clothing found at Goodwill are mittens. It is so easy to recycle sweaters, and these would be great handmade gifts going into the holiday season!!!
As we near the holidays, remember not all gifts have to be purchased. Sometimes the most meaningful gifts are handmade, and here at Goodwill, we can help you make the holiday extra special!
Cristina
The Treasure Chest
Posted by

PalletPalooza
at 10:30 AM
No comments: